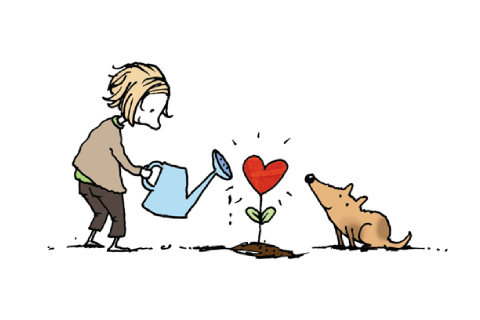 We are excited to launch MacKillop Seasons, a new brand developed by MacKillop Family Services to deliver the renowned Seasons for Growth suite of programs. We're the same organisation, delivering the same programs, under a new brand.
Since 2020, we have experienced extraordinary growth, which has enabled us to extend delivery of our Seasons for Growth programs nationwide. For the first time in our history, we have government funding to provide staff on the ground in regions and states around the country to directly deliver services and support. We have become more deeply embedded in community and we will continue this work under the MacKillop Seasons brand.
We have consolidated our processes and materials under one brand, designed specifically to promote and deliver our programs: Seasons for Growth, Stormbirds, Seasons for Healing; and services including disaster recovery, working with schools and Seasons for Life, an initiative that supports secondary school communities with free training and support in evidence-based loss and grief education following a suicide or other loss event. The change of brand allows users of our programs and services to engage under one brand – from being interested in becoming a Companion, to purchasing training and resources.
MacKillop Seasons has been developed as a community brand that draws upon the foundations of the Seasons for Growth program and the metaphor of the four seasons of grief and loss.
Our MacKillop Seasons brand represents the growth we have experienced, while retaining many elements we are familiar with under the well-known and respected Seasons for Growth program logo. The deep earthy brown connects us to the seasons of nature and is symbolic of the Sisters of St Joseph, often called 'the Brown Joeys', founded by Saint Mary MacKillop. The MacKillop teal connects the Seasons for Growth programs to the MacKillop Family, and we are also familiar with this colour through the Good Grief logo, the organisation originally founded by the Sisters of St Joseph to deliver Seasons for Growth programs
Operating for over 25 years, our Seasons for Growth programs have supported more than 400,000 children, young people and adults worldwide. Under this new brand, we seek to increase the support we provide across Australia and internationally.
Thank you for being on the journey with us!